Today in E-Commerce, selecting the most appropriate shopping cart solution for a website is  an absolute necessity. The shopping cart tool enables people to buy goods and services from  your e-commerce website—also, this software also help in integrating your website with  payment gateways and complete the sales. So if you are a small business owner who wants  to take your business online, then knowledge of shopping cart software is necessary.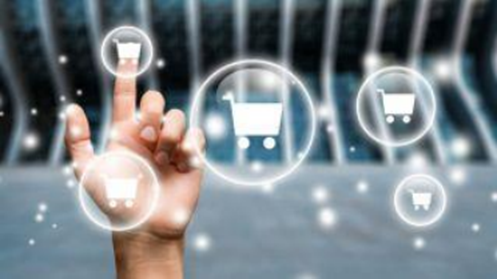 Online Shopping cart software either might come bundled with the webhosting provider or might  come as an independent solution software. Different software might serve different  purposes, so figuring out what best suits you is important.
Some of the best shopping cart softwares are listed below.
WooCommerce
This software is best suited for you if your online store is created on WordPress platform.  The plugin is free of cost however for different hosts and the extensions that you add some  fees will be charged.
The "Getting started" plan starts at $3.95/month ,the 'Growing Stores' plan starts at  $45/month while their flagship plan called as the 'Enterprise Stores' starts at $499/month.
The WooCommerce software is highly customisable. This gives customers the best shopping  experience. There is a pool of extensions to pick and choose what best suits you.
Verdict: If your website is built on WordPress then WooCommerce might be the best  software for you because of the seamless integration between WooCommerce and  WordPress. Also being free is a major advantage. However, if you use advanced extensions  there might be major costs involved.
See more : write for us technology 
BigCommerce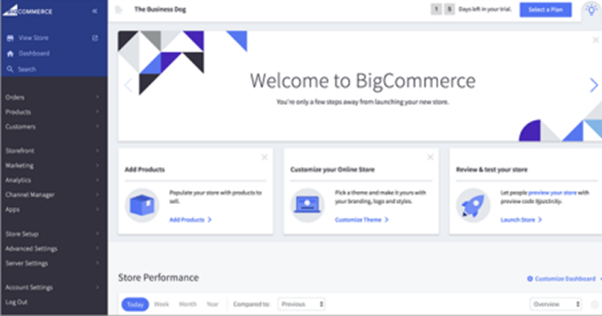 This platform is best for people without coding knowledge. This is what sets apart  BigCommerce from other platforms. This enables you to concentrate more on the product  and service development.
This software enables multichannel selling across platforms including social media  platforms. There is a huge collection of themes that will enable a fabulous customer  shopping experience. BigCommerce's shopping cart is based on cloud and is very user friendly.
In depth analytics can help you measure how effective is the performance of your E commerce website.It has well organised SEO features to optimize performance.
The pricing starts from $29.95/ month. If your business requires more tools you can  consider upgrading to more expensive plans.
Verdict: If you are a business owner who does not have any coding knowledge and you want  to focus solely on growing your business BigCommerce is a great option for you.
Shopify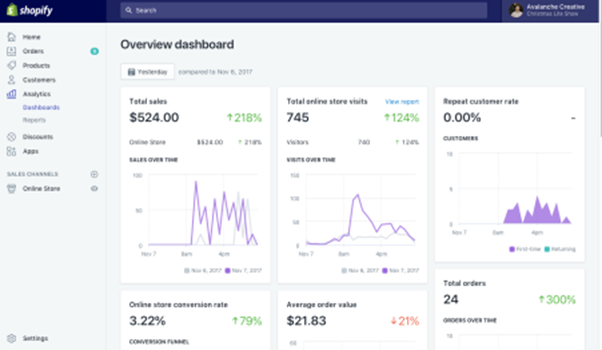 If your business involves the creation of online store blog and website on one platform  Sopify is the best solution for you. This software enables you to sell your products with ease.  The features in the dashboard enables you to review and analyse your performance.
The software includes a support for multitude of shopping channels. The focus of this  software is to optimize on speed. Shopify claims to be 60% faster than its competitors. It has  easy to use customization of basic templates making it engaging for you consumers,
The SEO features are included in this software and it will you to get more traffic on your  website. It will also enable you to get more ads on your blogs. There is also an integration  with 100 payment providers.
As the focus of Shopify is more on speed it is very engaging for your customers. Many  customers find it very easy to use Shopify's shopping cart.
Shopify's plans start from $29/month and the advanced version costs around $299/month.  If you want to try out the software, there is 14 day free trial available. You can try out the  software for free and check if it fits your purpose.
Verdict: Shopify is great for business which has blogs and online store on one platform.
Magento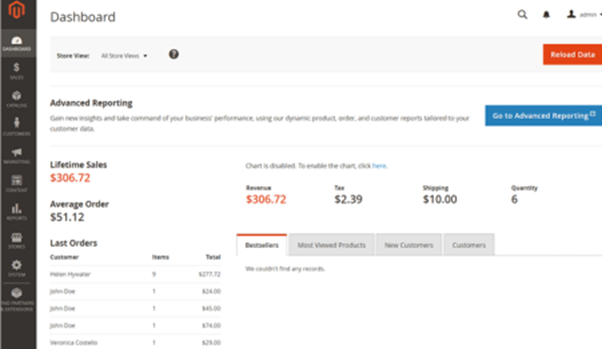 Magento is an open source shopping cart software. Due to this Magento might seem as one  of the hardest software to set up and use. It is one of the most popular shopping cart  software in the market due to its customization abilities.
The feature set of Magento is very huge. The customizability of Magento is what sets it  apart from others,. If you hire a great Magento development companies in india can yield great results.
Magento has Customer Relationship Management (CRM) features. It is of great help in  automation of certain processes. Also the customer support is available via Email, phone and  LiveChat etc.
Apps are available for both iOS and Android. Also there are multiple payment options to  choose from. The fully customisability enables for an unique experience. The open source  nature allows the community to tweak the shopping cart.
Magneto's pricing is very variable and it will majorly depend on the extensions that you  require for your store.
Verdict: Magneto software is more focused towards huge and powerful stores. As the  software is difficult to use it requires Magento developers for use. But as it is such a  powerful platform it will enable you to scale up your business very rapidly.
3dcart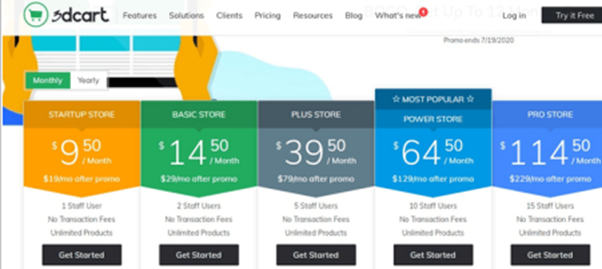 3dcart is a very powerful shopping cart solution. It has more features that you can find on  any other competitor. It can be used for a versatile and quick shopping cart creation for your  website.
The 3card software includes support for mobile ecommerce so that you can shop on the  move. Thus allowing your customers to have the flexibility while shopping. This is an integral for a good experience especially in today's age as the world is moving mobile.
It also comes with a bundled SEO package. It will help you to optimize your website for  providing your website with a better rank on the search engines. It also comes with a store  and website designer thus helping in keeping everything at one place. It also supports  various sales channels.
Verdict: This is a very versatile shopping cart solution. Depending on the size of solution you  can scale up with this software.
CONCLUSION
There is no one best shopping cart software, it all comes down to use case scenarios. What  is your size of business and what is your need plays an important factor in deciding what  software you should go for.
There are softwares like Magneto and 3dcart which will suit bigger businesses and  enterprises. These software's while being difficult to use, provides flexibility to you. You can  decide precisely what to go for.
Similarly, WooCommerce, BigCommerce and Shofify will be best suited for beginners with  minimal prior experience. BigCommerce is best for people with zero coding knowledge but if you are a customer with website built on word press you should go for WooCommerce.
Thus, understanding you use case and your needs becomes a vital task before choosing a  shopping cart software.
Author Bio:
Ekta Patel is a technical writer and digital marketer at Selected Firms – detailed analysis of top IT, mobile, web, digital marketing and E-commerce development companies. Skilled digital Marketer with 7 Years of experience in eCommerce SEO marketing, Google AdWords, and social media content building. Successfully increased organic traffic by 70% for small and medium sized businesses in the eCommerce sector. Has also built content for the company websites/apps, blog and case studies. Has profound experience in working for IT organizations and is responsible for introducing the latest eCommerce trends to the team.